COMPULIFE® Mobile Quotes
Compulife Mobile Quotes are ABSOLUTELY FREE to subscribers of the Compulife Quotation System. To get access to quotes on your mobile device, click the button below to fill out the application for your mobile quotes.



What if you're not a subscriber to Compulife? How about a 4 month Free Subscription?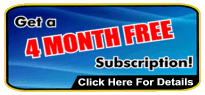 If you have an old Palm OS or Windows Mobile device, we plan to continue to support the PDA software app until the fall of 2012. At that time your old PDA software app will not work properly. You will need to have a newer mobile device that can connect to the internet to continue to have Compulife's mobile quotes. To read more about how Compulife will run on older PDA's, click here.